Milton.com helps you connect and share with the people in your community.
Sign Up
Spotlight
Blogs
Deals, Events and Attractions

November 10, 8:14 pm - Milton Centre for the Arts, MinMaxx Hall
Visit with the author of Milton's book - Mount Pleasant - as part of One Book, One Milton. Join us for a talk, reading and book signing. It's sure to ...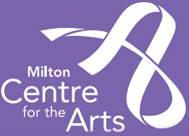 November 8, 8:05 pm - Milton Centre for the Arts, 1010 Main St. E, Milton, ON, L9T 6H7
7:30 pm Witness the inspiring tale of a city transformed by the fire, light and amazing feats of a circus. This performance features world-class c...