Another big second half delivered in GHAC championship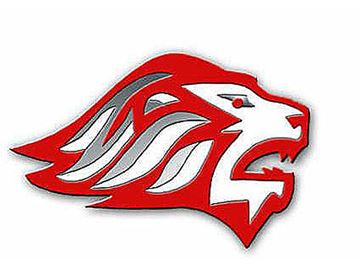 First came the 'OFSAA' chants, followed by a full-scale eruption of cheers as Bishop Reding went to its bench for whole-sale changes.
Just 90 seconds remained and the host Royals — in front of a packed house — held a 23-point cushion.
Yes, a trip to Windsor for the Quad-A provincials was all but guaranteed.
"This is a blessing. I've been with these guys since Grade 9 and this (OFSAA) is what we've been thinking about all year," said Jordan Brathwaite, moments after his senior squad clinched a 60-40 Golden Horseshoe Athletic Conference (GHAC) championship victory over Hamilton's St. Jean de Brebeuf yesterday — thanks in part to his dozen points.
Echoing those sentiments was Tyrique Moe.
"This feels great, to get to this level (OFSAA) with my teammates," said the evening standout, who had 12 of his 14 points in the second half, including four three-pointers. "We stepped things up in the second half when we started playing more as a team. We were too individual early on."
Following a growing trend of slow starts and fierce finishes, the Royals relied on some formidable defence through the first half, which they finished leading 19-17.
Nearly doubling that point total with an 18-point third quarter — due in large part to a pair of three pointers by Brathwaite and Moe — the Royals would go on to add 23 more points in the final frame for a decisive qualifying bid for OFSAA.
It's the school's first time going to the basketball provincials at either the Quad-A or Triple-A level.
"Our defence has really kept us in it during some slow starts lately. Once we get rolling offensively we're a hard team to defend. We've got a lot of (offensive) threats," said coach Alana Juzenas, offering particular praise to Moe.
Led by Moe, Brathwaite and 6-foot-6 star Christian David — ranked first nationally for the Class of 2017 by North Pole Hoops — the Royals delivered a handful of blocks and at least two dozen defensive rebounds to keep Brebeuf at bay for all but a few brief stretches of the GHAC championship.
David had a game-high 22 points, matching his total from the Halton final.
"We've got more weapons than just Christian, but he draws so much attention that he opens things up for the other guys," noted Juzenas, whose team sports a 10-1 record since the exam break, and along with the Halton title claimed the consolation championship at the All-Ontario Catholic Classic earlier this month in St. Catharines.
OFSAA's Quad-A championships are set for March 9 to 11 in Windsor.
------------------------------------------------------- ------------------------------------------------------- --------------
Detail Link :
http://www.insidehalton.com/sports-story/5451494-royals-punch-ticket-to-ofsaa/