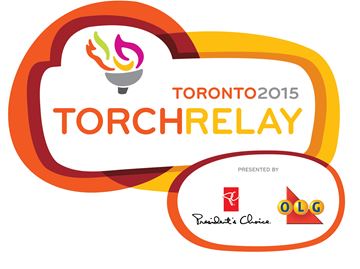 As a host site for this summer's Pan-Am Games, Milton has the opportunity to select two community torchbearers.
And one of them could be you.
The Town of Milton is currently running a contest to choose its two torchbearers, who'll carry the torch through town on June 23.
Application forms and criteria can be found at www.mattamynationalcyclingcentre.ca. The deadline for entry is January 16.
"The Toronto 2015 Pan Am Torch Relay is an invitation to the nation to join the journey, share the spirit and show community pride as we prepare to welcome the best to biggest international multi-sport games Canada has ever held," said Saad Rafi, CEO of the Toronto 2015 Pan Am/Parapan Am Games Organizing Committee.
The relay begins with the traditional Aztec lighting ceremony at the Pyramid of the Sun in Teotihuacan, Mexico.
The Canadian journey of the flame starts with its arrival in Toronto on May 30. From there it will visit five other cities in Canada, as well as 130 communities across Ontario leading up to the Games.
For more information about the torch relay, visit TORONTO2015.org/torch-relay.
www.insidehalton.com