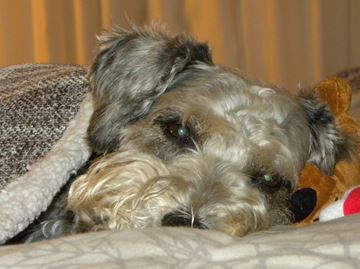 The bitter cold of winter has people scrambling to keep warm with mittens and gloves, but our four-legged friends need consideration too.
The Oakville and Milton Humane Society (OMHS) reminds animal owners and pet sitters that this time of year can be harmful to our furry friends.
Exposure for prolonged periods of time can cause hypothermia to them, just like it does to humans, said OMHS Executive Director Kim Millan.
Even minutes exposed to temperatures below zero, like we're seeing now, can cause frostbite.
She suggested limiting exposure to the cold for all pets and trying to avoid letting cats go outside. Dogs and cats are safer indoors in all sorts of weather.
"The rule of thumb, if it's too cold for you, it's too cold for your pet," she said. "Do not leave pets alone in the car in the cold, it will be like sitting in a refrigerator."
For dogs, she also added the importance of wiping down their feet, legs and tummy after walks because of the accumulation of the salt.
"Salt can hurt the paws, but if the dog starts licking himself, you also don't want to get all the chemicals from the salt in his system because it could make him ill," Millan said. "The salt is very abrasive to the tender paws of the dog and if the dog starts to lick his feet, they will ingest the salt, causing further discomfort and possible sickness."
She reminded drivers to bang the hood of their car on cold mornings before starting their car.
"Before you get into car, hit the hood of the vehicle, in case a cat or wild animal crawled in there because of the warmth of the engine," she said.
Another harmful substance people need to remember, Millan said, is antifreeze and its sweet taste. People should clean up spilled antifreeze if they see it.
"Pets are attracted to that, and if owners think there pets have licked up any antifreeze, it's quite lethal. Take them to the vet."
Finally, make sure your pets have proper identification, including collar, licence tage or microchip so they can be reunited with their owners if they ever become separated, Millan reminded pet owners.
www.insidehalton.com